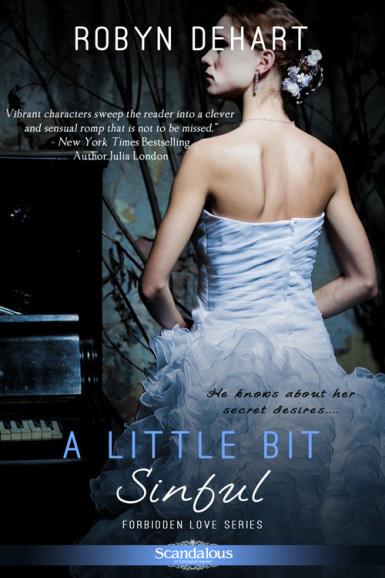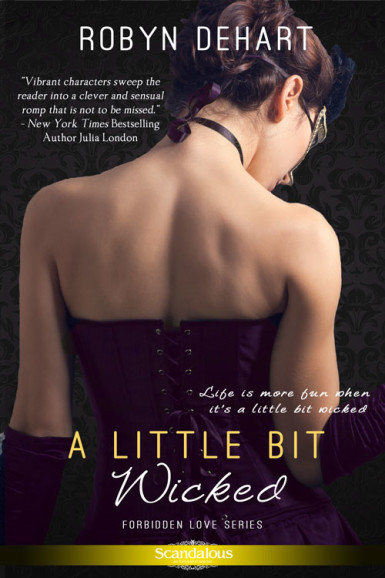 Robyn DeHart = A Forbidden Love Novel



Can the fantasy we dream about love ever become reality.




Marcus Kincaid has become the Earl of Ashford through the unfortunate death of his brother. Now he must clean up the mess his family has created in the short time it took him to leave his adventure tour guide career and get home. The person his family thinks can solve the problem of his sister's indiscretion is a woman above reproach, Vivian March. Vivian is what could politely be termed an unmarried woman of a certain age who essentially has kept her reputation intact. Marcus is intrigued by her determination and drawn into the web of her beauty.




What Marcus has found in Vivian is a woman determined to solve one problem by creating a larger one for him. Vivian has decided he needs to get married and that is the last thing he would have ever considered. Marcus will play her game to find a wife, but with the understanding that the end goal is not marriage but the seduction of Vivian. Having been down this road with another smooth talking man Vivian is aware of how this will turn out and has no plans to engage in any tryst with Marcus. Vivian is trying to prepare for when Marcus turns on his charm to resist him but can she?




The past for both of them is pitted with ruts in the road but Marcus cares little for what polite society thinks while Vivian has built a career upon it. When the past has the potential to take the future away what will Vivian do, call the danger out or succumb it the demand.




You must spend as much time as possible with the series Robyn DeHart has created. The stories, one after another have the most exquisite characters wrapped around a splendid romantic love shared between two people that understand where love can lead you.




Your words of love are sweeter than the prose of Shakespeare

Sweet, naïve Lady Clarissa is trying so hard to make the man she loves, love her back that all else, including her reputation are lost in the dust. The problem is the man is a cad and Justin Rodale knows this, as he has seen the dark side of the man. Justin is a longtime friend of the family who has watched Clarissa grow up to be a stunning woman. This has been such a joy and torture for him on every level leaving him with a determination that if he cannot have Clarissa only the right man will love her, especially if that man is him.





Justin came to build his gaming establishment from the ground up with no assistance from a family that treated him like what he was, a bastard. He stands tall, even surrounded by the gossipmongers of the Ton who know his wealth but punish his lineage. This push to do better in every aspect of his life also made him know how to spot the nefarious in others, a very good trait for a business owner. Clarissa refuses to believe Justin about her love and decides to use him as an instructor in making her more seductively appealing. Justin knows this is a mistake but one he has to make in order to have her see his true feelings or at the very least help him get over her.





Time and an absurd amount of patience does not help Justin do anything but want her more and when Clarissa is compromised again he steps up to fix the mess. The union may not be made in heaven but it certainly will pull Justin from his personal hell and perhaps solve the greatest mystery that haunts him daily.





I love this series, these characters, the storyline, the twists and turns, and every single word written. I cannot stop moving from one book to the next knowing my heart will be broken with the last word on the last page.